Contact: Darnley Lebourne
Friday, September 09, 2011 – As we mark the second anniversary of the St Jude fire, Government assures Saint Lucians of its commitment to complete reconstruction work of the medical facility in keeping with modern medical standards and its own vision to develop St Jude as a world class health care and teaching facility with International accreditation standards.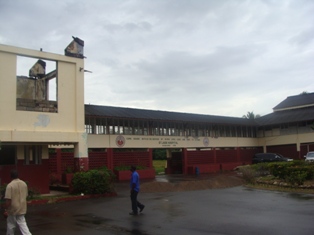 Whilst we work towards attainment of that vision, we are comforted by the fact that the operations of the St Jude Hospital are being managed in a very competent and efficient manner by the capable staff of the institution. The St Jude Hospital currently provides medical services at the George Odlum Stadium in a stable atmosphere based on conventional medical standard to the satisfaction of residents in the south of the island who utilize the services of the hospital on a daily basis.
The operations at the George Odlum Stadium are laid out within forty four (44) Large Rooms which have made a comfortable home for the services of the St. Jude Hospital which operates at a sixty six (66) bed capacity and offers its full complement of services. A Dialysis Unit was added after Hurricane Tomas.
The fire of September 9th, 2009 presented obvious challenges as relates to an aging infrastructure, the hospital having been first built in 1942. It also provided the Government with the opportunity to upgrade the hospital in relation to modern standards and growing demands for health services in the south of the island. As a result Government embarked on an extensive consultation process in order to ensure that it was able to deliver to the people of the south and Saint Lucia a new State of the Art medical facility which is in tune with current realities.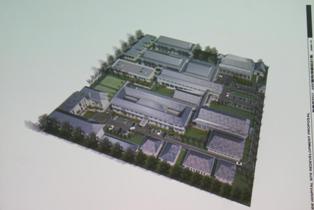 The second anniversary of the St Jude fire will be marked by a special service which will take place at the Eastern wing of the George Odlum Stadium, the current location of the hospital at noon. The Government of Saint Lucia in the meantime continues to treat completion of the St Jude Hospital as a priority.
At the same time Government is committed to delivering a new hospital that satisfies modern health sector standards, is consistent with the Government's vision and is able to respond effectively to the growing demands for health services from the population.