Contact: Shannon Lebourne
Friday, September 09, 2011 – Local construction company Wilrock Ltd has gone high tech to enhance the economic benefits from the construction industry. The producers of aggregate and other construction products are completing the construction of an Ultra Modern Block Facility with capacity to produce over thirty thousand ready to use blocks daily.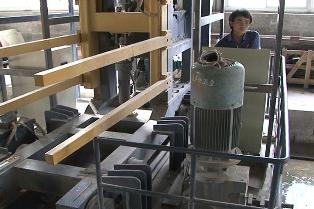 Managing Director Urban Wilson said the facility was built to meet any future demand for blocks in Saint Lucia and across the Caribbean.
"I see our investment as a contribution in sustaining the inputs to the construction industry. So, in a sense, with our economy of scale, we have an advantage in maintaining the important ingredient literally for construction, which are the blocks, on the national level. This Ultra Modern Block Facility will maintain vibrancy in the construction industry and it will enhance quality consciousness, because we are now providing a product that will surpass all international standards and the process we using to make the blocks are second to none in the world," said Mr. Wilson.
The use of the modern technology in construction has also been applauded by Prime Minister Honourable Stephenson King who sees it as a bold step in the right direction. The Prime Minister said such investments will further bolster the country's gains from construction.
"Last year when Saint Lucia recorded economic growth of 4.4% Construction and Tourism were the lead sectors in that performance of the economy, and so I am very impressed with the bold initiative taken here by the Wilrock Company. They are a group of Saint Lucians who understand what it is to participate in the development of the economy, and I must congratulate them for taking this step and for their confidence in the economy and their commitment to excel. That's the kind of spirit we want to see in all Saint Lucians," said Prime Minister King.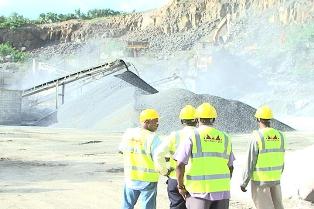 So far the Government of Saint Lucia has provided incentives to facilitate the further growth of the company and the Prime Minister says given the company's drive to success government will provide further support to Wilrock Ltd. The company is located along the Laborie Highway.