Contact: Claudia Monlouis
Wednesday 12 October 2011 – Members of the arts, disabled, and sporting fraternities converged at the Minor Basilica of the Immaculate Conception in Castries, on Monday,10th of October to bid a final farewell to Jeff Eyre 'Pelay' Elva more affectionately known as the 'Mighty Pelay'.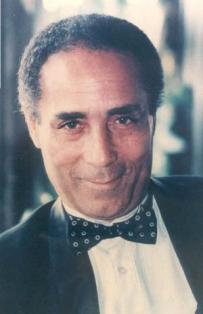 The list of mourners who turned out to pay their final respects included; Prime Minister of Saint Lucia, Honourable Stephenson King and members of his Cabinet, and Leader of the Opposition - Honourable Dr. Kenny Anthony.
In paying tribute, the prime minister said Pelay created an inspiring and indelible image on the Saint Lucian landscape; one which did not allow disability to hinder his spirit or his accomplishments.
"I am pleased that we had the opportunity to express our appreciation for his tremendous contributions and involvement in the cultural development of Saint Lucia. He was honoured with the Les Piton medal and the Belgrave medal for life time achievement in calypso as well as being inducted into the Saint Lucia Music Hall of fame. How many of you can recall calypso without the Mighty Pelay? To me I cannot imagine Saint Lucian calypso without my most treasured 'If' or my personal favourite '36-25.38'."
Executive Director of the CDF, Kennedy 'Boots' Samuel, in his tribute, noted that Pelay was extremely versatile and so will be missed in many ways.
"As a teacher, a storyteller, a historian, a sociologist, a documentalist, a therapist, a spiritual advisor, and even a doctor among other roles. He was more than just a meteorologist who marked only the weather; Pelay and many of our other calypsonians actually signal the symbols of our lives."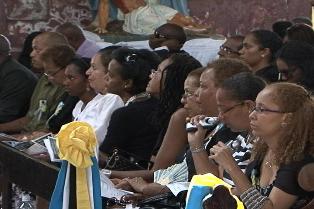 The homily was given by Monsignor Patrick Anthony who encouraged other calypsonians to take a page from the Mighty Pelay's book of making time for God by attending regular church service as he did.