Contact: Cladia Monlouis
Wednesday 12 October 2011 – Government has paid tribute to the late Saint Lucian calypso icon Jeff Elva more affectionately known as the Mighty Pelay.
The calypsonian died at hospital last week on Wednesday, 28th of September, 2011.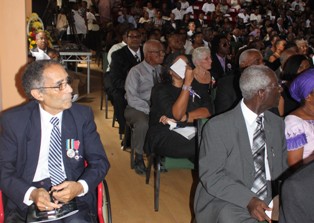 Minister for Education Honourable Arsene James described the passing of the Mighty Pelay as a major loss to the arts and the nation as a whole.
"With regard to Mr. Jeff 'Pelay' Elva, I think many Saint Lucians will miss him. We in the Ministry of Education and Culture are going to miss him because as I said, he made a big contribution to the culture of Saint Lucia. He was a versatile singer. He sang on various issues. I can remember vividly his calypso during the Christmas Season and we are now approaching that season. I think songs from his Christmas album will be played; he will surely be remembered. May his soul rest in peace."
The minister said the nation can be comforted that trailblazers such as the Mighty Pelay and other outstanding artists are role models providing inspiration to the younger crop of performers as evidenced by the schools' calypso competitions organized by the Ministry of Education.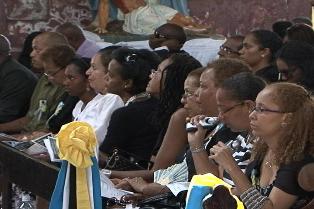 "We need to have continuity especially in the calypso arena. We are doing something about it. We have calypso competitions within our school system—even at the primary school. The RC Boys Primary School holds its calypso festival every year. Beginning at the primary school level and moving on to the secondary school level is a good thing. I think we should be able to get our students especially interested enough so that they can continue when they leave school."
Meantime condolence messages continue to be expressed from a cross-section of the Saint Lucian society following the sad news of the passing of Jeff Elva also known as "The Mighty Pelay".