Contact: Darnley Lebourne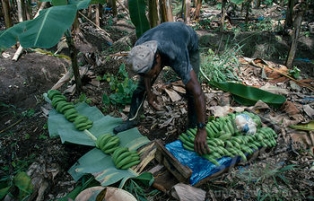 Monday 16 May 2011 – The Government of Saint Lucia through the Office of the Prime Minister has demonstrated its continued support to the agricultural sector through the provision of a significant monetary donation to a local livestock entity. The donation in the amount of EC $150,000.00 to the St Lucia Pig Farmers Cooperative Society Ltd. was promised to the Cooperative by Prime Minister King during an address to the Cooperative's Annual General Meeting held in March last year.
This donation will go a long way in stabilizing and improving the financial viability of the St Lucia Pig Farmers Cooperative Society Ltd. This would be achieved through action in the following areas: settling an outstanding loan commitment at the Laborie Credit Union, bulk purchase of feed for retail to farmers, and to enable the Cooperative to make early payments to farmers who sell pork to local dealers.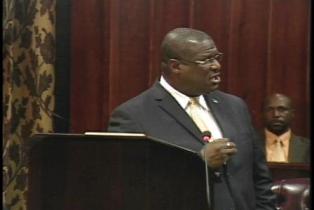 This assistance by the Government of Saint Lucia will no doubt provide a boost to the local livestock industry particularly the pork sub-sector. The entire industry and the pork sub-sector have shown steady growth over the past four (4) years. There has been consistent growth in the production and sales of fish, poultry, eggs and pork. During 2009 the pork sub-sector registered an increase of 8.5 percent to 145.51 tonnes. This was translated into income amounting to EC $1,849 Million.
NB: Contact Mr. Horace Walters, President Pig Farmers Coop. - 718-6229