Contact: Shannon Lebourne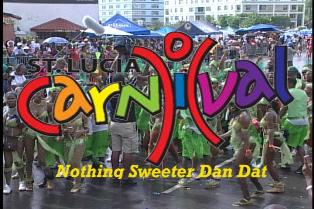 Wednesday 18 May 2011 – With government allocating $EC1.1 million to the Cultural Development Foundation (CDF) for Carnival 2011, Executive Director of the CDF, Kennedy Boots Samuel, is confident that Saint Lucia's greatest cultural showcase will be bigger and better this year.
The Foundation is set to meet with government to negotiate and discuss the contribution to various stakeholders like the Calypso Association.
Samuel says the CDF is very encouraged and elated by the support and commitment from the Government of Saint Lucia.

"We have started preparing for this carnival with a major consultation with the involvement of every major sector that participates in carnival. I think the entire carnival community was satisfied with what we achieved. We were very happy with the participation of the government –right up to the prime minister—who made his presence felt and gave his assurance that government will be fully behind carnival with increased support this year.
"Since the announcement of the budget estimates for 2011/2012, I can announce that we have been in discussions with the Ministry of Education and Culture and already we have seen an increase in their allocation for the production of carnival 2011."
The CDF is seeking to showcase the best of Saint Lucia`s art and culture during Lucian Carnival 2011, which will be celebrated under the theme "Nothing Sweeter Than Dat".
Samuel says organisers are very happy with major improvements to community carnival events this year and the reintroduction of the traditional panorama on Friday, July 15, after a three-year absence.
"Carnival is so special. We have heard so many arguments about carnival but the carnival transcends all of these and it brings in all the different cultural and artistic forms into one intensive display and for that alone carnival is so important to us as a developmental activity for all the different artistic and cultural skills that we have in Saint Lucia."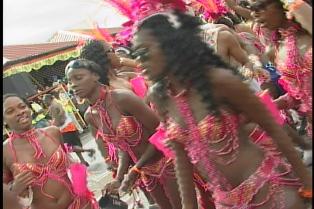 In an effort to improve the staging and production of Carnival 2011, all major shows including the Calypso Finals and Soca Monarch Finals will be staged at the Beausejour stadium.
Saint Lucia carnival 2011 will run from May 25 until July 19. The parade of the bands will be the grand climax on July 18, and 19.