Contact: Shannon Lebourne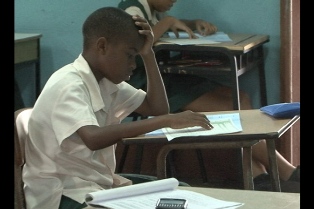 Wednesday 29 June 2011 – Two thousand eight hundred and twenty five young Saint Lucians sat the Common Entrance exams on Wednesday, June 29, to select the school they will attend for the next five years in pursuit of secondary education.
The exams were held at nineteen centres around the island where the students wrote three papers – English Language, Mathematics and a general paper containing Social Studies, Study Skills, Science and Health & Family Life.
Education officer Carmilita Matthew says as a direct benefit of Universal Secondary Education (USE), which was implemented in 2006, all students who wrote the Common Entrance exams are guaranteed a place at a Secondary school.
"It really depends on students' performance at the Common Entrance Exams that will indicate the secondary school they will be assigned to. The students were given seven choices out of our twenty three secondary schools on the island. Definitely there was registration. From our end at the Ministry of Education, we had to prepare the paper and ensure security at the centres and we are happy to have had the Royal Saint Lucia Police Force assist us with security. All students who wrote the exams are guaranteed a Secondary School place."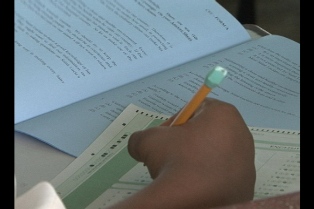 The Common Entrance Examination results are expected to be released on Thursday, July 14, 2011.