Contact: Shannon Lebourne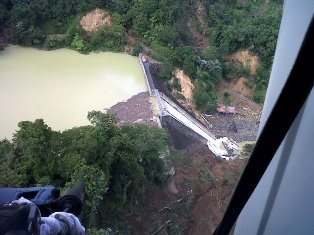 Wednesday 22 June 2011 – The John Compton Dam is now operating at even greater capacity with the repair of a 24-inch raw water line from the facility to the Bernard Theobalds Treatment Plant in Ciceron.
Seven breaches on the water main were repaired in addition to the washout valve in Vanard.
Crews have turned the pumps back on at the Dam to reactivate the raw water line.
The Water and Sewerage Company WASCO`s Senior Distribution Technician, Timothy James, says technical crews managed to complete the repairs ahead of schedule.
"These repairs were necessary because WASCO continues to operate aged infrastructure and given our present financial condition. It is very difficult to undertake routine maintenance on our systems. We look forward to the full implementation of our new strategic plans that will allow for more structured maintenance and replacement of assets."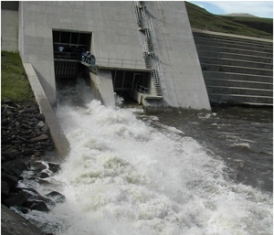 The water company says it remains committed to providing the people of Saint Lucia, business enterprises, and visitors alike with quality service.