Contact: Sherlana Ernest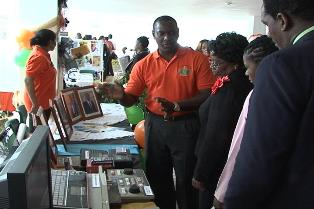 Wednesday 29 June 2011 – In spite of increasing social and global challenges, public officers are encouraged to put their best foot forward, with the various ministries playing supporting roles.
"Complexities such as globalization, modernization and climate change will continue to preoccupy our minds as we search for new and innovative ways of meeting the ever increasing call for the improvement in the quality of service delivery. This places on the government the added responsibility to constantly rethink its strategy and approach, to improve the way it delivers services to the people. With this in mind, we need a public service that focuses on the citizen as a customer rather than as a recipient of administrative direction."
Minister Montoute spoke on the intended initiatives geared towards making the public service more efficient, among them strengthening public sector agencies.
In this regard, a functional review of the Ministry of Communications and the Ministry of Social Transformation was undertaken. The second initiative: Strengthening the capabilities of the Ministry of the Public Service and enhance public sector performance both at the agency and individual level. The third initiative:Review of the classification and pay plan of the Saint Lucia Public Service. This will be conducted during this financial year 2011/2012."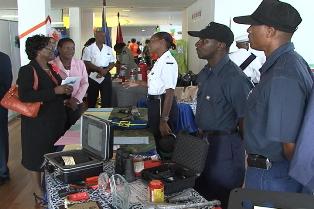 These initiatives, according to Minister Montoute, will go a long way in providing a foundation for developing a modernized public service ready to meet the challenges of the 21st century.