Contact: Kerwin Xavier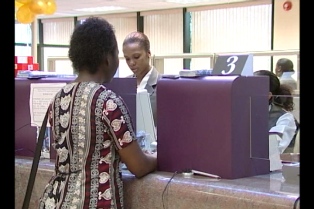 Wednesday 29 June 2011 – "The external shocks which confronted the region over the past year has been manifested through the lingering effects of the Global economic and financial melt down." So says Governor of the ECCB Sir Dwight Venner.
Maintaining currency stabilization and protecting member states of the Eastern Caribbean Currency Union from further external shocks are among the highest priorities of the Central Bank for 2011/2012, Sir Dwight says, during his presentation on the bank's and region's financial health.
"The policy priorities for the bank would therefore be to: (1) Strengthen the framework for the early identification of risk and resolution of problems at weak financial institution. (2) Continue to explore appropriate monetary policy tools and the enhancement of market intelligence to influence money and credit conditions. (3) Continue to work with member governments to identify and remove legal impediments to the establishment of a single financial space. (4) Build on the power of collective action by assisting member governments in the articulation and adoption of a macroeconomic transformation programme for ECCU member countries and (5) Encourage member governments to modernize the public sector."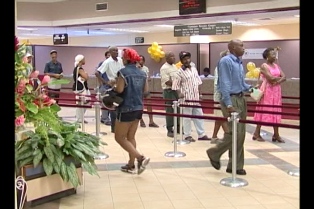 According to Sir Dwight, these policies will assist member states enhance their efficiency and thus aid the region achieve its economic objectives.