Contact: Kenya Lambert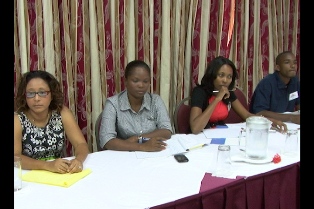 Friday 15 July 2011 – Twenty youth ambassadors from eight Caribbean countries earlier this week converged in Saint Lucia to discuss the pertinent issues affecting the youth. The gathering worked under the theme, "The role of youth in the social transformations of Caribbean SIDS''
Secretary General of the Saint Lucia National Commission for UNESCO, Marcia Symphorien spoke to the gathering on this occasion.
''We wanted to ensure that Caribbean youth delegates are provided with an avenue to dialogue issues that are relevant to their development, to their development of youth but also (development) their implication or their involvement rather of youth in national and regional development as well
Secretary General of the Jamaica National Commission for UNESCO, Everton Hannam stated that the workshop is also preparing the youth delegates for the upcoming youth forum in Paris which will facilitate their actions to implement their ideas.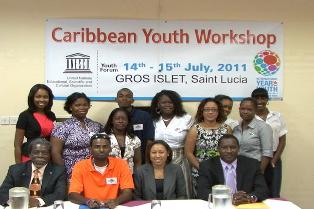 ''From this forum we will put forward concrete proposals to the seven youth forum which will be held the 17th to 20th October in Paris just before the convening of the general conference.''
In addition, Mr. Hannam also spoke of the youth forum contributing to unification of all Caricom member states.