Contact: Shannon Lebourne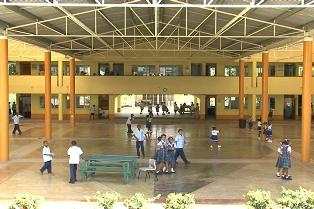 Tuesday, July 19, 2011 – The 2011 Common Entrance Results are out - and the young people have done better at the exams this year, as compared to last year recording a national mean of 61.73% - an increase of 2.91% compared to last year's national mean of 58.82%.
This year, there were also improvements in all subject areas, with the average composite scores ranging from 13.33% - 95.67%.
Education Minister Honourable Arsene James says the results clearly indicate that the young people can excel once given the necessary support. "I must commend all the schools, teachers and principals for their performance at this year`s Common Entrance exams. The Ministry of Education is fully supportive of their efforts and we will do all within our power to ensure that when they go to Secondary school they will continue to perform," Minister James said.
Of the two thousand eight hundred and fifteen students who wrote the exams, two thousand six hundred and ninety five were assigned to the twenty Secondary schools on the island.
One hundred and twenty candidates were unassigned.
The Education Minister says government has and will continue to invest in training for teachers who in turn will greatly assist students who are lesser academically inclined. "We are now training seven hundred and seventy teachers in Reading, Mathematics and other subject areas to ensure that we help and support those students who are less able," lamented Education Minister Honourable Arsene James.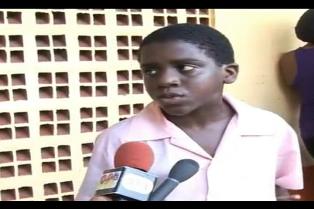 The Dame Pearlette Louisy Primary school topped the Common Entrance Exams with an average 72.72 percent, followed by the Camille Henry Memorial, the Grace Combined, Reunion Primary and the Carmen Rene Memorial in fifth place.
This year the first place student was a boy – Jevon S Charles from the Camille Henry Memorial School who is assigned to the St Mary`s Collage - scoring 95.67%.