Contact: Shannon Lebourne
Monday, July 31st, 2011 – There is a ninety percent chance that a Tropical Depression will begin to affect the island in the afternoon of Monday August 1, 2011 with sustained activity into the night.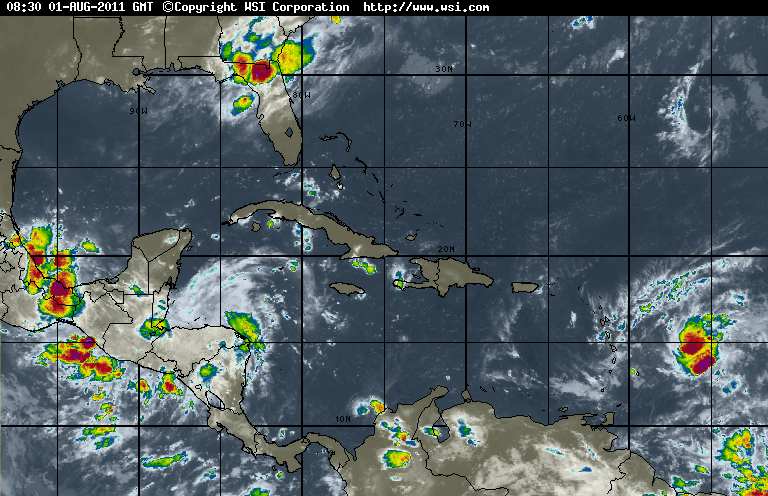 This tropical depression will bring moderate to heavy rainfall, gusty winds and isolated thunder to the shores of Saint Lucia.
Meteorologist Theodulius Mathurin says the system is expected to continue affecting the island into Tuesday August 2, 2011.
"A vigerous low pressure system located about 300 miles east of Martinique is showing some signs of improved development, there is a ninety percent chance of a Tropical Depression forming later today, cloudiness, showers and thunder-storms associated to this system is currently affecting portions of the Northern Windward and Leeward Island, Saint Lucians living in areas prone to flooding and landslides should remain vigilant as the probability of these occurrences' remain high. Today in Saint Lucia skies will remain cloudy to overcast with scattered moderate to heavy showers, gusty winds and scattered thunderstorms. Rainfall recorded at Hewanorra within the last 24 hours is already 58.7 milimeters which is about 2 inches, that is why residents of Saint Lucia should remain very vigilant because the probability of landslides and flooding remains high".
QUESTION: WHATS THE TRACK OF MOVEMENT FOR THIS SYSTEM?
"It is heading in a west north westward direction and it is already east of Martinique but the system is wide enough that if it develops and it passes north of Saint Lucia which is the present track however we will still get part of the system affecting the island."
QUESTION: WHAT IS YOUR MESSAGE TO SEA BATHERS AND FISHERS?
"My message to them is be vigilant because we have gusty winds and locally rough seas with waves up to twelve feet right now mainly on the eastern side of the island, advisories will be issued if the system develops into a depression or a tropical storm.".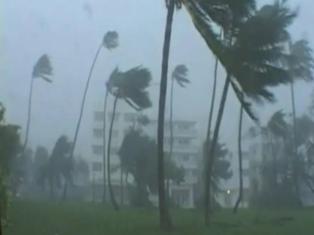 The public is also advised to follow all hurricane and storm preparedness procedures as we are in the hurricane season.
Stay tuned to the Government Information Service - media authority for the dissemination of official information on the weather.