Contact: Bynta Ernest
Friday 29 July, 2009 – The recently refurbished Maria Island Interpretation Centre, in the south of the island managed by the Saint Lucia National Trust, was officially reopened to the public earlier this week. The Centre is part of the wider Point Sable Environmental Protection Area, which includes Maria Islands and the immediate environs. The project is part of an OECS wide initiative of environmental protection, conservation and sustainable development, under the acronym of OPAAL (OECS, Protected Areas and Associated Livelihoods).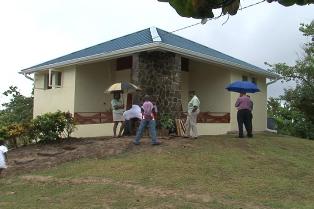 Sylvester Clauzel, Chairman of the Saint Lucia National Trust highlighted OPAAL's mandate.
"The entire OPAAL Project is so significant not just for the Trust or the OECS and the people of Vieux Fort, but as a demonstration what real development should look like. Its an attempt to harness natural resources within a community and demonstrate that these resources can be used to improve the livelihood of people in a sustainable way," Clauzel explained.
While it is vital to protect Saint Lucia's natural resource, the Director of the Trust, Bishnu Tulsie stressed, it is also vital he noted, not to ignore the livelihoods and economic benefits derived from these same resources.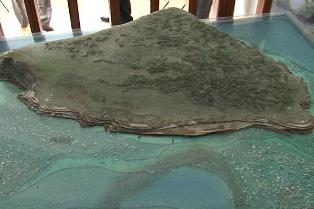 "Conservation should not be pursued and cannot be successful if it cannot support livelihoods. Conservation work must have wider economic benefits to the individual and to the state. The OPAAL project and the Trust continues investment of its limited resources to keep the initiative alive are consistent with the thinking for we intend to demonstrate how conservation and sustainable livelihood can co-exist."
Funding for the project was provided by the Global Environment Facility, the French government and the Organisation of American States.