Contact: Bynta Ernest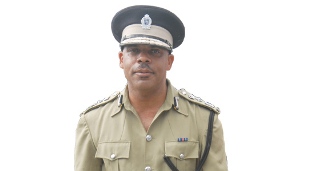 Wednesday, July 20, 2011 –No major security incidents were recorded during the festive Carnival season, thanks in part to the diligence and hard work of the Royal Saint Lucia Police Force.
Acting Commissioner of Police Vernon Francois noted the role played by his men and women but also commended the public for the maintenance of law and order. According to the Commissioner, the Saint Lucian public worked along with the police force in order to realize a better carnival. "I think security during the Carnival worked out very well. We need to thank the St. Lucia public because not withstanding the heavy presence of the police force and the large crowd, if there were not a degree of cooperation by members of the public it would have made our lives more difficult," the Commissioner explained.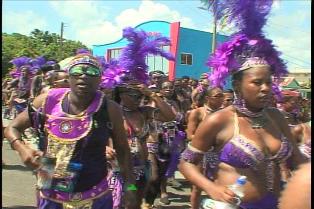 Mr. Francois noted another success achieved by the police was the strategic deployment of the law men. "I think that what we ensured was a heavy presence and the way that our deployment went on during the course of carnival. That we did not just fill the place with police officers, but we ensured that they were strategically deployed to make sure that all the areas were covered."
Commissioner Francois hopes to see such success extended to next years' Carnival presentation and beyond.