Contact: Claudia Monlouis
Wednesday, August 17, 2011 – Plans are once again afoot to ensure that the Castries Market and the surrounding vicinity comes alive with Laplas kweyol celebrations ahead of Jounen kweyol celebrations. A stakeholders meeting was held on Tuesday to apprise partners in the effort of the plans which have been crafted by the Castries City Council and EZI Promotions the production company that is responsible for executing the event.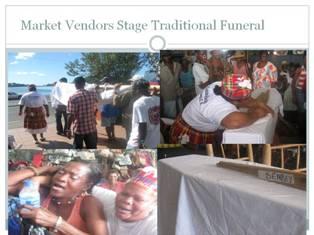 Director of the Saint Lucia's Folk Research Centre Dr. Kentry Jn. Pierre says the activity which was first held last year will help dismantle the perception that Castries is not rich in traditional culture. "Now the FRC was very, very happy about that event and the fact that it was a very successful event from all accounts made us even happier. You see because of the things that you hear very, very often is people talking as if cultural things reside everywhere else except in Castries. We know that is not true. We know Castries is very rich with cultural heritage," Jn Pierre said.
Representative of the production company which is again to make Laplas Kweyol a success the second time around Caron Tobierre says the kweyol celebrations will be held from Sept 26th to October 23rd , concluding one week before the national Jounen Kweyol activities.
The Castries Market will be used as the focus of the celebrations however the organizers of the event are hoping to get schools and young people to become fully involved.
The event will be hosted under the theme "Annou Sipòté Kwéyòl" and the month of October will be divided into four weeks with a specific creole component emphasized each week: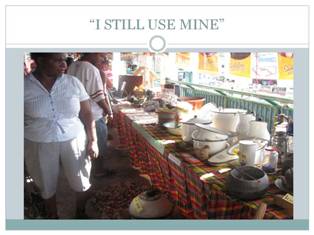 Week 1 Creole Literacy
Week 2 Creole Song, Dance and Fashion
Week 3 Creole Cuisine
Week 4 Traditional Games and Past Times