Contact: Kerwin Xavier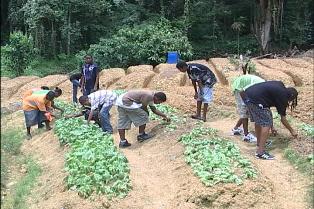 Thursday 7 April 2011 – The country's food security is almost assured with the establishment of the Saint Lucia Agriculture Forum for Youth—SAFY. The organization seeks to advocate on behalf of all young persons who are presently involved in the agricultural sector or intend making careers within that industry. President of SLAFY Kurt Harris says it was necessary to get an organization like SLAFY together to give a voice to young persons involved in the industry.
"You had a number of young persons who were in agriculture who needed support financial and other wise as well as to introduce new persons into agriculture because of the introduction of technology into agriculture and young persons tend to be more technologically literate. Secondly, we have an ageing farming population, so there was a need also to get young persons into agriculture so that we could have sustainability into the agricultural sector."
To ensure success and sustainability, SLAFY is partnering with the schools and the private sector.
"We have the HOPE project—which is in its second stage—helping our primary and secondary schools. 13 schools are being sponsored by Consolidated Foods Limited (CFL) to encourage youth farming enterprises in different schools and this has created excitement among young persons, the agriculture industry and the private sector. So we're trying to create agri-businessmen with the help of CFL.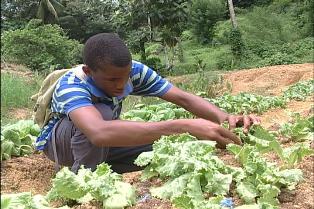 "We are trying to keep the hype around SLAFY and what SLAFY does, so that more young persons can get involved in such projects."
SLAFY is housed at the offices of the Inter-American Institute for Cooperation in Agriculture located in the Heraldine Rock Building, the Waterfront, Castries. IICA is also supporting the work of the organization.