Contact: Kerwin Xavier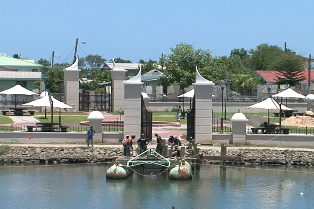 Monday 4 April 2011 – Ahead of the reopening of the newly refurbished Lion's park—scheduled to open at the end of the month, officials from the Castries City Council (CCC), says physical work in transforming the open space to a leisure spot is progressing smoothly. Chairman of the council, Irvin John says the CCC is concerned about the protection and use of the facility.
"It is the peoples' park and as such the people must come and enjoy their park. But at the same time, we are concerned about vandalism and as such we are going to put security in place to make sure that the peoples park is not vandalized. We will start to put rules and regulations in place regarding the park itself; how it should be used and for what purpose it is to be used."
Mr. John announced that the Lion's Park will be renamed and this will be done through a competition organized among schools. He also indicated his council's intention to transform the William Peter Boulevard to a beautiful open space.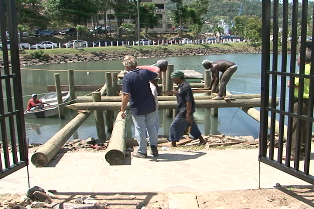 "We want to turn the Boulevard into a promenade and of course that is going to be costly, but we are presently putting things in place to source funds to have the it turned into a promenade where it is going to be for pedestrian traffic only."
The two projects are part of the CCC's plans to restore Castries to the status it once held as the most beautiful city in the Eastern Caribbean.