Contact: Rose Marie Harris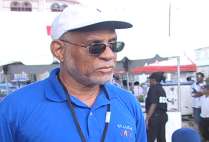 Director of Tourism – Hilary Modeste
Wednesday, May 04, 2005 – "The big picture is that Lucia Jazz is one of best events in the world, the big picture is that there is no where in the world that they can replicate Saint Lucia Jazz. We have created an event that is unique not only to Saint Lucia but unique to the world and we are proud of it." This was the message from Mr. Hilary Modeste, Saint Lucia's Director of Tourism, during his remarks to officially open Jazz on the Square on Monday May 1st 2005.

Mr. Modeste explained that when the Saint Lucia Jazz started it was mainly a pure jazz event, but has grown and now been redefined as "Saint Lucia Jazz." "The event is now being promoted to the wider Caribbean as the best Caribbean party and over the years the Caribbean market has become the base of Saint Lucia Jazz.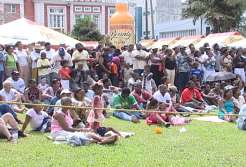 It is certainly the biggest market - over four thousand Caribbean people come to Saint Lucia for Saint Lucia Jazz followed by the American market which is just under four thousand and then the UK and European market; and so the Caribbean market is still very, very strong for us and we do not take the Caribbean market for granted it is a major part of our advertising."
As Saint Lucia prepares for the full implementation of the provisions of the Caribbean Single Market and Economy (CSME), Saint Lucia Jazz is being viewed as a major part of the island's market thrust into the future.

The Saint Lucia Jazz Festival was established in 1992 and continues to grow in magnitude and stature, making it the most important marketing activity of the Saint Lucia Tourist board.