Contact: John Emmanuel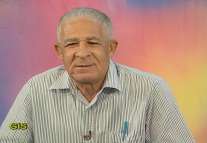 Mr. Emmanuel Theodore
Tuesday, May 17, 2005 - The Integrity Commission, set up to monitor the income, assets and liabilities of persons in public life has embarked on a major awareness and sensitization campaign to inform government officials and members of the public of its role and functions. The five member bipartisan commission, established under the Integrity in Public Life Act No. 6 of 2004, is appointed by the Governor General Her Excellency Dame Pearlette Louisy on the advice of the Prime Minister and the Leader of the Opposition.

Commissioner Mr. Emmanuel Theodore, a city businessman and retired banker, says persons in public life, which include parliamentarians encompassing Members of the Upper House or Senate, chief technical officers and senior government officials should acquaint themselves with the Integrity in Public Life Act to ensure compliance with the law.

Mr. Theodore says to date, two-thirds of the persons required to file declarations under the law have done so. According to him, "If they familiarize themselves with the provisions and they know what is required of them, then the interaction between the Commission and the person in public life would be much easier and that in turn would facilitate a more willing attitude on their part to submit their declarations in accordance with the Act."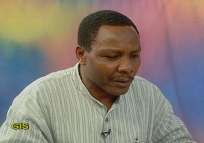 Mr. David Vitalis
A handbook detailing the functions and scope of operations of the Integrity Commission has been published. Commissioner and journalist David Vitalis says for the past six years, the Commission has attempted to lay the appropriate infrastructure that would effectively fulfil its mandate of helping to maintain integrity in the life of public officials.

The commission's work, Mr. Vitalis says, however depends heavily on public participation. "If they, meaning members of the public, realize that there is wrongdoing and that somebody is in violation of the Act, then they have to make a formal complaint. A true and formal complaint no matter how vague it may sound is really a complaint in good faith. If you have reason to believe that there is something you must report, then you should document it in the best way you can and get it to the secretary of the Commission, who will initiate the appropriate action," says Vitalis.

The Integrity Commission is chaired by Archdeacon Randolph Evelyn and is housed on the first floor of the Sir Stanislaus James Building on the Waterfront.