Contact: Director of Department of Information Services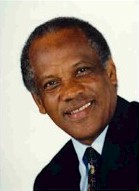 Mr. Romanus Lansiquot
Monday, June 27, 2005 - The following is a statement issued by the Government of Saint Lucia on the passing on Mr. Romanus Lansiquot.

"The Cabinet of Ministers is saddened to learn of the passing of Mr. Romanus Lansiquot, former Minister of Government and Member of Parliament for Castries East. Mr. Lansiquot passed away on Sunday 26th June, 2005.

Mr. Romanus Lansiquot was a hard-working Saint Lucian, who dedicated many years of his life to community and social work. Before embarking on a career in politics, Mr. Lansiquot served as President of the Saint Lucia Jaycees, President of the Saint Lucia Mental Health Association, Chairman of the Carnival Development Committee, and Vice President of the West Indies Jaycees. He also served on the Saint Lucia Tourist Board, the Saint Lucia Blind Welfare Association and the Board of the Massade Boys Training Centre.

However it is in Parliamentary service to Saint Lucia that Mr. Lansiquot distinguished himself. He was first sworn in as a Member of Parliament in July of 1979, when he was made an Opposition Senator. In May 1982, having successfully contested the General Elections in the constituency of Castries East, Mr. Lansiquot was made Minister with responsibility for Community Development, Social Affairs, Youth and Sports. While serving in this portfolio, Mr. Lansiquot initiated and oversaw the construction of the Vigie Multipurpose Sports Complex.
Romanus Lansiquot was elected for another term in office in 1987, and during the period between April 1987 and May 1992 he served as Minister with responsibility for Health, Labour, Information and Broadcasting. In this portfolio, Romanus Lansiquot initiated the national fund-raising effort that, with the assistance of the French Government, eventually culminated in the construction and commissioning of the new Maternity Wing at Victoria Hospital. Also during that period, he established the National Insurance Scholarship Fund and was instrumental in the passage of the Litter Act.

During his third and final term as a Minister, from May 1992 to May 1997, Mr. Romanus Lansiquot served as Minister for Tourism, Public Utilities, National Mobilization and Civil Aviation. In this portfolio, Mr. Lansiquot established the National Service and Hospitality Awards, and presided over the Tourism Industry when the Saint Lucia Jazz Festival was born.

This year, during the activities to commemorate the 26th Anniversary of Saint Lucia's Independence, Romanus Lansiquot was awarded the Saint Lucia Medal of Honour Gold for "eminent service of national importance to Saint Lucia".

In keeping with Cabinet Policy, Mr. Romanus Lansiquot will be given an Official Funeral, which will include the flying of all State flags at half mast from today, Monday June 27th, until the day of the Funeral.

The Cabinet of Ministers extends heartfelt condolences to his wife, Mrs. Rosemary Lansiquot, and his children Richard, Robert, Tessa and Prudence. May his Soul Rest in Peace".


Office of the Prime Minister
June 27th 2005.