Contact: John Emmanuel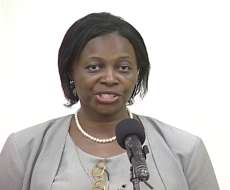 Post Master General - Ianthe Charlemagne
Tuesday, June 07, 2005 - Local postal officials have joined their counterparts and other line agencies from the region, namely air and sea ports representatives, cargo agents and other shipping companies for a week-long review of International Airport Mail Security Systems.

Saint Lucia's postal officials are concerned with the integrity of the mail system having recorded instances of mail violations and missing dispatches to and from St. Lucia.

Post Master General Miss. Ianthe Charlemagne says the periodic reviews seek to address deficiencies and develop best practices among stakeholders. "The presence of our regional partners will enable us to draw upon their experiences, especially those who have conducted similar reviews in their countries and assist in developing a pool of postal security specialists who will be able to harmonize mail operations at airports and offices of exchange," Charlemagne said.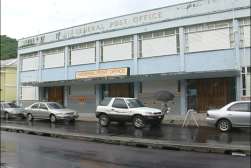 Saint Lucia's General Post Office - Bridge Street down town Castries
The training session is being conducted by the United States Postal Service along with the US Postal Inspection Service (USPIS). United States officials say mail security has become increasingly important following the events of September 11th 2001. USPIS' Jeanne Graupmann of said the review would look at "anywhere the mail is touched, whether that is by plane, equipment or human beings. We look at this for a number of reasons, the primary one being for security purposes. We also look at some of the operational efficiencies and inefficiencies. The reviews are mandatory in order for postal administrations to remain competitive and maintain public confidence."


Four million pieces of mail were handled locally in 2004, officials say all is being done on island to ensure effective and efficient systems are in place. Permanent Secretary in the Ministry of Communications, Works, Transport and Public Utilities Mr. Jerome Jules said it's "Saint Lucia's intention to use the findings of this review to improve the manner in which mail is handled at our airports, bearing in mind the impact that any security breach could have on the economy," Mr Jules also said "The review will also allow us to improve our networking with our partners who handle mail. Communicating and building stronger ties with all stakeholders will no doubt improve mail security and by extension, would help improve the safety of passengers and those who handle mail."

Following the week long review, regional postal operators will benefit from additional training later in June in computer applications aimed at further enhancing their skills.