Contact: Rose Marie Harris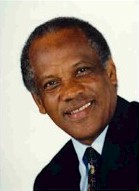 Mr. Romanus Lansiquot
Thursday, June 30, 2005 – A Condolence Book in the memory of the late Government Minister Mr. Romanus Lansiquot will be opened for the public on Thursday June 30th ad Friday July 1st from 10:00am to 4:00pm each day on the ground floor of the House of Parliament, Laborie Street, Castries.

Mr. Lansiquot passed away on Saturday June 25th, 2005 after a long illness. The Government of Saint Lucia has authorised an official funeral for the late Mr. Lansiquot. The funeral service will be held at The Minor Basilica of the Immaculate Conception in Castries on July 2nd, 2005 at 10:00am. The body will be laid to rest at the Choc Cemetery.

The public is advised that the body will not lie in state.