Contact: John Emmanuel

Thursday, April 10, 2003 - The Caribbean's Cricket World Cup 2007 Organizing Committee says it is ready to go in terms of developing and managing West Indian efforts to stage the Cricket World Cup in 2007. Consultant to the process and member of the organizing committee, Donald Lockerby, says the event will for certain be the largest activity hosted in the region to date.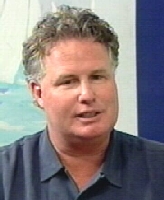 Donald Lockerby
Sanctioned by the International Cricket Council (ICC), the 2007 World Cup is being sponsored by cooperate giants Pepsi-Cola and LG, which will be pumping over $500 million into the event. "The process is one in which as cricket looks to be like FIFA and soccer or like the Olympic Games, the expectation is that we are going to provide the highest level of play in the most well designed and operated stadiums with the highest forms and levels of security and as far as branding for sponsors - the most exclusive," said Lockerby.

Lockerby explained the many intricacies involved in the process of staging the event. According to him, it is incredibly different from anything experienced by any Caribbean country to date. "Those countries that have been fortunate to host FIFA World Cups, understand this but this is something very new to the Caribbean and the point is not that the Caribbean in unprepared, it's that it has never been done before," said Lockerby.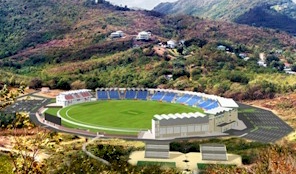 Although speaking in glowing terms of the just concluded Double Wicket Championships at the Beausejour Cricket Ground from April 4-6, 2003, Lockerby said the region has four-years to prepare for the World Cup which will be 10 to 20 times the size of the Double Wicket Championships. "Saint Lucians thought of the Double Wicket as taking place at the Beausejour Grounds. The World Cup will place emphasis on the entire island. The moment that teams, officials, spectators, the press and electronic media arrive, your airports and mariners become the first focus. We therefore must begin to look at the entire island as the sporting venue and the reason for this is because of the enormous amount of infrastructure, equipment and manpower that will be coming to your island which of course is the economic benefit in the end."

The Beausejour Cricket Ground with its fifteen thousand seating capacity would have to be augmented to 30 thousand seats if it were to be the venue for the semi final or final matches. Work has begun in earnest to carefully examine the Caribbean's ability to host the event and to develop the appropriate infrastructure needed by 2007.