Contact: John Emmanuel

Tuesday, June 17, 2003 – Wednesday June 18th, 2003 is being observed in the sub-region as OECS Day. The observance marks the 22nd anniversary of the Organization of Eastern Caribbean States (OECS) and the St. Lucia headquartered Secretariat is leading activities marking the occasion.

Communication Officer Raymond O'Keith says the OECS grouping has made good on its mandate to promote co-operation at the regional level, pursue unity and solidarity while defending their sovereignty, promoting economic integration together with pursing joint policies initially in seventeen specific areas. "We have seen significant strides in terms of a single currency and the Central Bank which has resulted in a very strong EC dollar, said O'Keith. "There have also been strides concerning a single Supreme Court and a judicial system couple with a single Civil Aviation Administration and Pharmaceutical Procurement Service."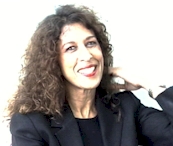 Dr. Len Ishmael, OECS Director General
A major plus for the grouping he stated was the recent liberalization of the telecommunications industry in the sub-region. "This all goes hand in hand with developments concerning a single Telecommunications Regulatory Authority, which has placed telecommunications very much on the agenda with the liberalization of some of the industries in member territories. Indeed there have been recognized strides in terms of the work that the OECS has done over its two decades of existence and the administrative role the Secretariat has played based on its mandate," remarked O'Keith.

The OECS was brought into being on 18th of June by the Treaty of Basseterre signed in St. Kitts in 1981. Prime Minister Hon. Dr. Kenny Anthony will lead today's celebrations taking place at the Secretariat on the Morne under the theme "New Directions: Past, Present and Future."

Also in attendance will be current OECS Chairman – Montserrat's Chief Minister Jon Osborne and newly appointed OECS Director General Dr. Len Ishmeal.