Contact: Rose Marie Harris

Wednesday, June 25, 2003 - Enhancing the relationship between Saint Lucia and Daytona Beach College in Florida will soon become a reality when Saint Lucia and the college signs a Memorandum of Understanding to achieve higher quality levels in education, training and to assist in implementing projects in mutual interest.

Two representatives from the college were on island recently to meet with Prime Minister Honourable Dr. Kenny Anthony as well as representatives of the Saint Lucia Chamber of Commerce, Ministry of Education and the Sir Arthur Lewis Community College.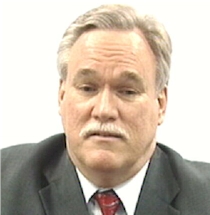 Director of Daytona Beach Community College - Donald Matthews Jr. PhD
Director of the Daytona Beach Community College, Donald Matthews explained the relationship was born when Director of the Office of Private Sector Relations Adrian Augier visited the college about a year ago.
"Essentially what the institute is supposed to do is to try and develop linkages through education, exchanges, agreements, business and industry to try and tie the State of Florida closer with the Caribbean. Since that time, the past couple of years especially Florida International University and Daytona Beach Community College have sort of reconstituted our efforts in the Caribbean. Some areas in which we could cooperate especially with the Office of Private Sector and this is mostly dealing with issues of training, technology transfer, entrepreneurial training, management not only in hospitality management and in tourism which of course is a major part of what goes on here in Saint Lucia but also in Daytona Beach but also in other areas as well."

The Memorandum of Understanding will be signed in the next two weeks.