Contact: Primus Hutchinson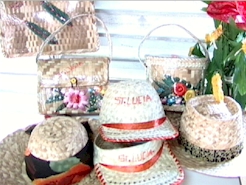 Monday, June 30, 2003 - A new initiative to integrate craft productions with the development of Heritage sites in the south-western community of Choiseul, got underway on the weekend. The initiative - formulated by the St. Lucia Rural Enterprise Project, (SLREP) - resulted in the formation of the Choiseul Association for Craft and Heritage Tourism, CATCH. A ceremony to officially launch the association took place at the Choiseul Secondary School.

According to the Community Development Officer for Choiseul, Mc Arthur Philip, the over all objective of the project, is to develop a unique product for the Choiseul community. Philip says, one of the major roles of the association, is to coordinate the activities of craft and heritage tourism production that includes training, marketing and the procurement of raw material for crafters.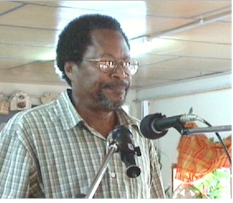 David Demacque, Co-ordinator of SLREP
Co-ordinator of SLREP David Demacque, indicated that with a vital craft association, members' interest should receive greater attention. However, he lamented what he perceived as "the little attention given to an industry with the potential for greater economic development."

According to Demacque, the craft industry does not generate much interest among influential officials here; the question of the economic contributions of the craft producers is seldom on the economic agenda. Demacque reminded the gathering that research carried out by the French Mission and the St. Lucia Heritage Tourism a few years back, indicated that craft work in St. Lucia, is quickly growing into a million dollar industry.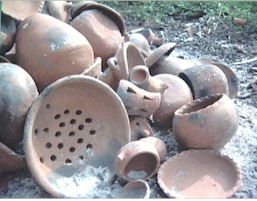 Meantime, parliamentary representative for Choiseul, Honourable Ferguson John stated, that he anticipated that the formation of CATCH will address effectively, the many short comings that have affected the development of the craft industry in the past. "The formation of CATCH, I sincerely hope, will bring everything in a particular direction, so that the abusers will disappear, the industry in fact will no longer be underused, but together we can decide how far we in Chosieul are prepared to take our industry." Ferguson said.

The Choiseul Association for Craft and Heritage Tourism has also planned to seek linkages with other relevant community organisations to further enhance its rural activities.