Contact: Claudia Monlouis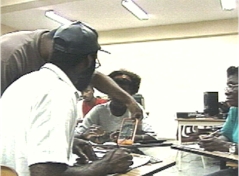 Electrical workshop
Monday, June 23, 2003 - Trades men and artisans are being called upon to set their sights on acquiring professional certification in their respective fields of work. The call comes from both the Sir Arthur Lewis Community College Department of Continuing Education and the Ministry of Physical Planning, which have implemented a new portfolio of courses for construction workers.

They are also called to realise that the local construction industry is gravitating towards an intensely competitive market, as both regional and international boundaries are becoming open to workers from all walks of life.

Project Co-ordinator of the Ministry of Physical Planning's Construction Project, Cuthbert McDiarmed, remarked that the old way of learning the trade through informal apprenticeship, will no longer suffice in the face of stiff competition.

"It was recognized that we are moving towards a competitive environment. There is the initiative under Caribbean Protocols where there'll be Free Movement of Labour. Barbados has a certification programme. Jamaica has one. It is important that St. Lucian construction workers obtain certification in their respective fields," he said.

Co-ordinator of the Department of Continuing Education Veronica Simon acknowledged that the certification thrust taken up by the College's Department of Continuing Education, will serve to instil confidence in prospective clients.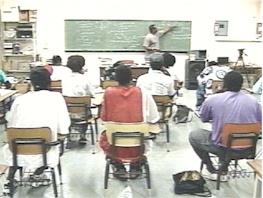 Students in workshop setting
"The certificate is going to be designed in such a way, that it details exactly what topics the persons has covered; so if the persons have done carpentry, the topics under carpentry would be there so anybody picking up that certificate would know exactly where this persons is, what standards they have gotten to, and what they are qualified to do," Simon said.


The College is offering 15 courses among them Masonry, Plumbing, Tendering and Contracting, Retro-fitting, Tiling and Carpentry and Joinery. The courses will cater for contractors, supervisors and the Trade Operators.

Funding is being provided jointly by the Ministry of Physical Planning and the Caribbean Project for Economic Competitiveness – CPEC.