Contact: Ayodele Hippolyte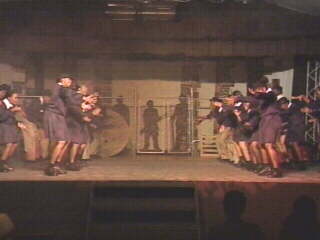 Thursday, September 18, 2003 – SARAFINA, the theatrical production that took St. Lucia by storm, culminates in the south of the island this weekend. The final performance of SARAFINA takes place in Vieux Fort under the patronage of the Prime Minister and Parliamentary Representative for Vieux Fort South, the Honourable Dr. Kenny Anthony. This weekend's performance marks the end of a month-long run of the production that brought together one of the largest and youngest casts to take the stage in St. Lucia.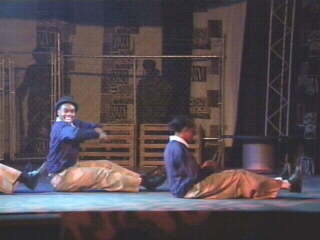 SARAFINA was a project initiated by the Jubilee Trust Fund with support from the Folk Research Centre and the Cultural Development Foundation which included the production in its Emancipation Day programme. SARAFINA, a South African play about the struggle against apartheid, was an apt selection for the observance of this year's Emancipation theme, 'Social Tolerance for Those Who Differ from Us'.

The Honourable Prime Minister is pleased that the successful production went beyond the limits of the capital city and exposed St. Lucians from all parts of the island to the world-renowned South African play with its powerful message of the fight for equality and social inclusion. He felt that the culmination of SARAFINA in the south of the island was symbolic of this message of social inclusion as the people of Vieux Fort and surrounding communities have the opportunity to participate in one of the island's premier theatrical cultural productions.

The season finale of SARAFINA will be held this Saturday at the factory shell behind the Windward and Leeward Brewery and start time is 8:00 p.m.