Contact: John Emmanuel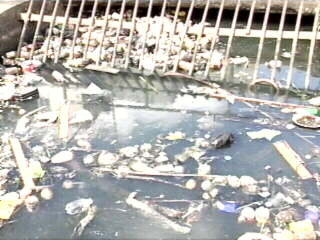 plastics in waterways
Tuesday, September 16, 2003 - A local partnering consortium has given birth to a one-of a kind campaign dubbed 'The Attack on Plastics' which has gotten underway from Monday, September 15, 2003. The week long initiative is a collaborative effort on the part of some of the major stakeholders involved in environmental conservation like the Castries City Council (CCC), the National Emergency Management Organization (NEMO), the National Conservation Authority (NCA), the St. Lucia National Trust, the St. Lucia Solid Waste Management Authority and the budding firm Re-cycle It.

The campaign will attempt to sensitize the population on the dangers plastic waste poses to the environment, educate the nation on the proper disposal of plastic waste and to mobilize the populace to participate in clean-up activities island-wide.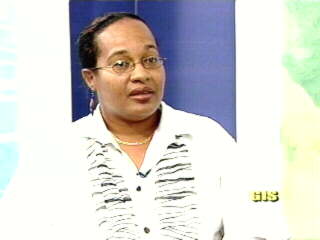 Carleen Jules
Education & Public
Relations Officer
Education and Public Relations Officer of the Solid Waste Management Authority Carleen Jules says the St. Lucia Solid Waste Management Authority in 2002 had conducted its first ever waste characterization study at the then Ciceron Disposal Site. According to Jules, "We found from that study that plastics represented a significant percentage of our waste stream. Basically plastics in general accounted for 13% of deposited waste and this we felt was quite significant in relation to other waste components like organics, glass and metals."

Lessons learnt from the initiative will be incorporated into ways and mean of getting the campaign to maintain sustainability, an element seen as critical to the overall success of venture. "A lot of our highways and byways once cleaned via pruning and the like, stand out not because of their mere beauty but because of what is left and remains as an eye sore and by that I mean the plastic residue. This in terms of our tourism appeal does no justice to the notion of 'Simply Beautiful St. Lucia'," said Jules.

The campaign will make full use of the media as a vehicle in spreading the word, while other agencies like the NCA and the CCC will launch massive clean-up exercises at what has been described as plastic hotspot areas on the island.