Thursday, March 21, 2002 – "Caribbean states must establish stronger cooperation ties than what currently obtains, if they are to successfully face the harsh economic reality." This was the call from the new Chairman of St. Lucia's National Development Corporation (NDC), Michael Chastenet, at the 14th Annual Investment Conference held in Trinidad and Tobago earlier this month.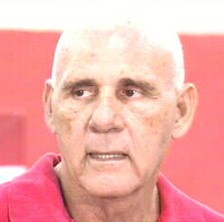 Michael Chastenet, Chairman of St. Lucia's National Development Corporation
Chastenet who delivered the feature address at the investment forum, spoke on the theme "Business Realities in the Caribbean," and called on private sector investors to intensify ties and business linkages in the region particularly with their less developed neighbours.
The chairman also urged OECS states and Saint Lucia in particular to learn more about investor targeting from Trinidad and Tobago. According to him, the OECS can benefit significantly from the best practices that result in the attraction of substantial investment across the twin island republic.
The Saint Lucian delegation seized the opportunity presented by the forum to seek investment and business opportunities. Meetings were held with potential investors in the energy, manufacturing and tourism sectors. Already one potential investor has been on island since Wednesday this week. Further a major investor in the Chaguaramus Yacht Facility has confirmed that he will be on island this weekend to explore the possibility of establishing a Marina in the southern town of Vieux fort.
The NDC Chairman says he is pleased with the level of interest that has been raised in Trinidad and Tobago about investing in Saint Lucia. He is even more eager, given NDC's new role as the one-stop-shop, to put these newly acquired powers to the test.