Wednesday, January 30, 2002 - Top tourism officials are seriously considering a unified approach involving the island's public and private sectors to oversee the comprehensive and coordinated development of tourism. According to Permanent Secretary in the Ministry of Tourism Mc. Hale Andrew, the notion of a Tourism Policy Forum is predicated on the fact that every action of public and private sector agencies can and does affect the perceptions of visitors. Andrew says the idea is not a new one although he laments its lack of implementation.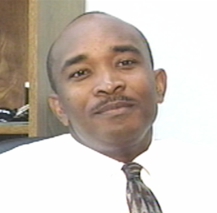 Mc. Hale Andrew, Permanent Secretary in the Ministry of Tourism
"What we are hoping to do is to have this policy forum with the consent of the Cabinet of Ministers… We are hoping that this forum will bring together key private sector players and hopefully the entire Cabinet of Ministers. We believe every Cabinet Minister's portfolio in some way has an effect on tourism. Tourism is one of the central planks of the economy of St. Lucia along with agricultural and manufacturing and we believe that we need to take a holistic approach to its development," said Andrew.
The Department of Tourism is pursuing this initiative jointly with the Tourist Board the St. Lucia Hotel and Tourism Association (SLHTA).
A direct result of the Policy Forum, that is to be convened before the end of March 2002, would be the formulation of a national tourism policy understood and accepted by all, with firm commitments of stakeholders to its implementation.
Mr. Andrew is also hoping for the development of legislation reflective and supportive of that tourism policy.