October 5, 1999 - A solid foundation appears to have been laid for finally selling the Caribbean under a single Regional Marketing Plan.
The latest moves toward achieving that goal were realized when key personnel from the tourism industry, met at the just concluded Caribbean Tourism Conference (CTC) held in Santo Domingo.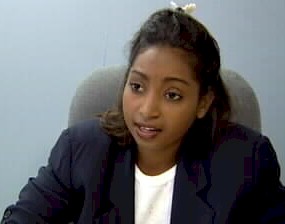 Parliamentary Secretary in the Ministry of Tourism the Hon. Menessia Rambally, who led St. Lucia's delegation to the annual conference says, the idea of a joint marketing strategy for the region had been bandied about in the past, with little commitment on the part of regional states. Now, she says, a greater level of consensus has been arrived at.
"At the meeting it was clear that there was need for the region to engage in Caribbean brand marketing. I think the benefits of regional marketing could work to benefit the region as a whole together with the individual destinations"
"Coming out to the CTC meeting we realized that the Caribbean is truly one of the unique parts of the world with real potential for marketing, coupled with the islands proximity, similarity and yet uniqueness, all attributes that as a region we can build on to our benefit"
With he latest figures indicating that all Caribbean states are placing greater emphasis on developing their tourism industries, Miss Rambally is of the view that a joint regional marketing plan will allow St. Lucia and other regional states even greater opportunities in the competitive global market place.
However a time frame for the marketing plan to be implemented has not been specified.