By Primus Hutchinson

August 18, 1998 - The Chairman of the National Carnival Development Committee (NCDC), Lionel Ellis, has been unanimously supported to continue as the head of the NCDC. This is as a result of an extraordinary meeting called by the Minister responsible for Culture, Hon. Damian Greaves, in an effort to resolve a no confidence claim brought forward earlier this year by the Carnival Band Association.

The meeting was conducted in an amicable atmosphere, where representatives of the various organizations assured the chairman of their trust, after a vote of confidence had been taken making it possible for him to continue to fulfill his duties. NCDC comprises fifteen different entities of which twelve were present. Nine of the organizations cast their vote in support and there were three abstentions.

"The NCDC chairman I think feels a certain level of comfort now, because he received a wide endorsement of the gathering," said Culture Minister Damian Greaves. He also told the GIS that he feels that everyone is on board now with a certain amount of enthusiasm and motivation to begin to make plans for Carnival '99 and more importantly the development of Carnival.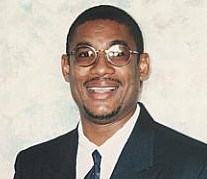 Greaves – "What we are about to do know is to ask the NCDC to review the terms of reference with the position of Director of Culture following which we will advertise the position. This is an important person for the day to day running of the Carnival Secretariat and also to add to the organizational capability and mastery of NCDC."
A number of other issues pertinent to carnival celebrations next year and the general development of the art form were also looked at, including means of strengthening the organization and structure of the NCDC, a national budget and the change of date for Carnival. It has been proposed that Carnival 1999 should be held in the month of July as an experiment. . That proposal will be taking to the Cabinet of Ministers and is expected to be approved pending a follow-up meeting later this month, an official announcement is expected this September.