Contact: Jacques Hinkson-Compton
Tuesday 8 May 2012 – Empowering women in Saint Lucia has moved a step further as the United States Embassy based in Bridgetown, Barbados has made a generous donation of literature to the Department of Gender Relations.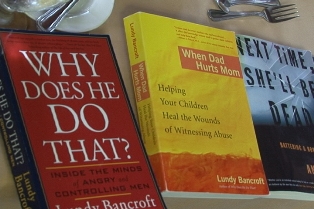 Officials from the Embassy visited Saint Lucia recently as part of a larger approach to US President Barack Obama's Caribbean Basin Security Initiative. The initiative enables the United States Embassy to collaborate with government and non government organisations within the Eastern Caribbean in their efforts to reduce atrocities such as gender based violence.
As a representative to the US Embassy, Public Affairs Officer to the Embassy of the United States of America to Barbados and the Eastern Caribbean Ms. Rebecca Ross attended a handing over ceremony to present the books to officials from the Department of Gender Relations. The donation, Ms. Ross remarked "will add to the Saint Lucian efforts to address sexual and gender based violence" and noted that "it's just a small contribution but it is part of a larger effort where we continue to work together and I certainly hope that in our meetings today we will find yet even more avenues that we can walk together as we work for all the women and the children and the men in our society."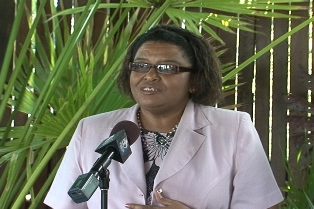 Accepting the donation on behalf of the for Gender Relations were Public Affairs Assistant to the Embassy of the United States of America to Barbados and the Eastern Caribbean Mary Greaves, National Representative for The Caribbean Association for Feminist Research and Action (CAFRA) Flavia Cherry and Director Of Gender Relations Charms Gaspard. Greaves expressed her gratitude on behalf of the Saint Lucian Government and the Ministry of Health, Wellness and Human Services,
on receiving the well needed literature which would be available to local students and to assist in the capacity building and training in the deterring of gender based and domestic violence.