Contact: Shannon Lebourne
Wednesday 02nd May 2012 – Government has allocated EC$2.5 million for the upgrade of several playing fields around the island.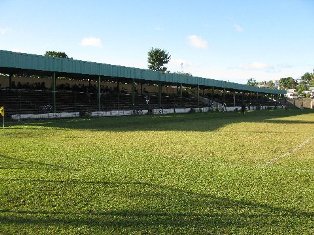 This represents a 100% increase over last year's figure and will go towards refurbishing playing fields in Marchand, La Ressource, Grand Riviere, Bexon, Anse La Raye, Fond Assau, Mon Repos, La Fargue, Laborie and the Phillip Marcellin Grounds, among others.
In his contribution to the debate on the 2012/2013 Estimates of Revenue and Expenditure Minister for Youth Development and Sports Honourable Shawn Edwards told the Parliament the general condition of playing fields around the country leaves much to be desired.
"As I drive across the country I see a number of abandoned playing fields in constituencies represented by MP`s on both sides of the Parliament and I want to give this honourable house my most solemn assurance that there will be no discrimination in the allocation of resources for playing field rehabilitation around the country and this will be done through the Parliamentary Representatives".
In addition EC$1.5 million will be spent during this financial year for remedial works at the George Odlum National Stadium, the Beausejour Cricket Grounds, Mindoo Philip Park, the Phillip Marcellin Grounds and the Vigie Sports Complex.
A number of sporting organisations will also benefit directly from a EC$200,000 investment for the procurement of sporting equipment while government has also allocated EC$2.3 million for the lighting of recreational facilities around the island.
Minister Edwards says government wants to ensure greater prominence is given to youth and sports development on the island.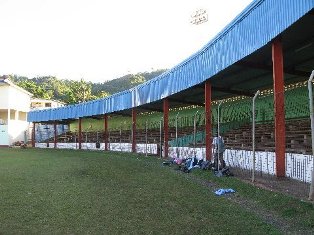 "Twenty seven local youth organizations will benefit from Government Subventions amounting to 250,000. Twenty nine local sports organizations will benefit from an allocation of $594,000. Out of this amount, unlike last year, the National Tennis Centre will receive $110,000. Also noteworthy is the retention of the $300,000 subvention to Sports Saint Lucia Inc., SSI. This should ensure that under the watch of this government the recent embarrassment of having the electricity disconnected will not occur. These will be supplemented by proceeds from the National Lottery Authority".
Further support to youth and sport development will be provided through the expansion of the Sports for all Programme to the tune of EC$200,000.
Government also plans to spend $950,000 to upgrade Multipurpose Courts in La Ressource, Belle-Vue (Vieux Fort North), Vieux-Fort, Gros-Islet and Anse La Raye.
EC$300,000 will be injected in the Elite Athlete Programme to provide support to current athletes to allow them to compete in regional and international competitions and EC$542,000 will be invested in the National Coaching Development Programme a brainchild of Saint Lucia's Prime Minister Honourable Dr. Kenny D. Anthony.