Contact: Office of the Prime Minister
Monday 07, May 2012 - Prime Minister Hon. Dr. Kenny D. Anthony is scheduled to outline the government's 2012/2013 policy statement which compliments the Estimates of Revenue and Expenditure debated and passed in the House of Assembly two weeks ago.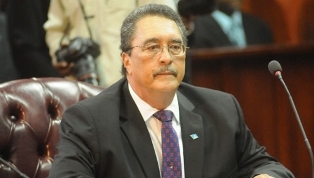 Dr. Anthony is expected to announce major incentives to create jobs and inject new life into Saint Lucia's weak economy. Saint Lucians can look forward to the fulfillment of some of the promises made in the Blue Print for Growth as well as the announcement of major incentive packages for various sectors of the economy. As promised, more information will be given on the Value Added Tax and the ongoing Tax Amnesty.
The Budget Address will be delivered at 5:00pm on Tuesday May 08, 2012 and will be aired live on the National Television Network (NTN)/ http://www.stlucia.gov.lc/gis/ntnstream.htm . The public is advised that this session of the House is open to the public. Persons wishing to attend should call the Office of Parliament at 468-3912 for more information on how to obtain a pass.