Contact: Claudia Monlouis
Tuesday, May 22, 2012 – Senator Debra Tobierre has commended the 2012/2013 Budget Policy Statement for having considered all the sectors that affect economic growth.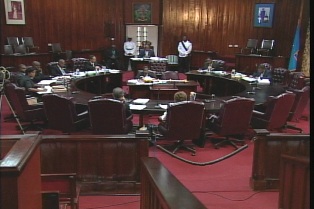 The government senator who hails from Vieux Fort stated further that the structured and organized format of the budget caused it to be more widely understood by the general public, including herself.
One of the areas cited by the senator was the provisions in the budget which applied to the construction sector. "When you look at the construction sector it is widely known that globally activity in the construction industry drives economies especially with a small economy such as ourselves. A lot of the incentives that were offered in here again in terms of the duty free concessions, you are looking at incentives to encourage individuals who otherwise would not build at this stage."
The senator who spoke of having almost 20 years experience in the construction sector under her belt said the incentives offered in the budget represents not only savings but serves as an incentive to persons in the sector. "When you look at indentifying somebody or at least giving them an idea of what is truly attainable or you show them what is truly attainable it plants a seed of hope and that is one of the things I truly appreciated because even with the way the items and the programmes and initiatives were explained the average individual can gain a sense of appreciation and understanding of how it relates to them individually and impacts on their lives."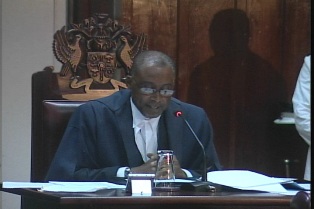 A report from the Eastern Caribbean Central Bank 2011 indicated that construction activity remained low contracting by 5.6 percent in the sub -region as public sector capital projects and private sector activity slowed.