Contact: Shannon Lebourne
Friday May 04th 2012 – In a world being shaped by daily inventions in Information and Communications Technology (ICT). The Government of Saint Lucia is taking steps to increase Internet and Wifi penetration on the island.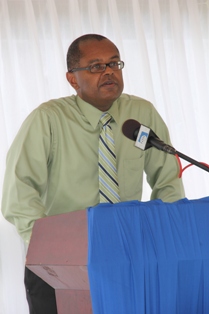 This year, will see the start of a major project to make Saint Lucia a "Wifi country, "meaning Wifi services will be available from any point or location on the island.
Minister for Information and Broadcasting, Energy, Science and Technology Honourable Dr James Fletcher says government recognises the importance of ICT as a key avenue for development.
"This year we will be setting up a project to establish island wide Wifi in Saint Lucia, that is one of the promises government made in our Election Manifesto and we will this year be establishing free island wide Wifi, it will not all be rolled out by the end of this year but we are hoping that in two or three years you can go to any public place in Saint Lucia and connect to the Internet via Wifi free of charge, that's something government believes is absolutely important because we can't have a situation where some parts of the country are connected and others are not".
In addition, government will lobby Internet Service Providers to make their products more affordable, similar to what was done for mobile phone services.
Dr. Fletcher says this will address the imbalance in internet penetration rates between communities in the north and south of the country.
"We have done a very good job in ensuring that Saint Lucians can talk to each other using cell phones so as far as our government is concerned the next battle which has to be fought is allowing Saint Lucians to access the Internet to get more information, do research and use it for educational purposes so our battle and interaction with the service providers is to reduce on the cost of internet".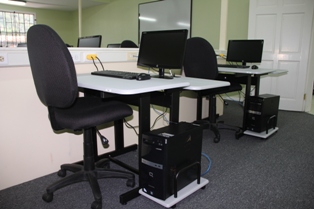 Dr Fletcher says greater access to the internet will relate to a greater chance at profiting from the world of opportunities which the internet connects.
The Minister was at the time speaking at the formal opening of the Soufriere Community Access Center.