Contact: Shannon Lebourne
Monday, March 19, 2012 – Residents of Belle Vue and other communities in Vieux Fort North now have complete access to a state of the art Human Resource Development Centre (HRDC).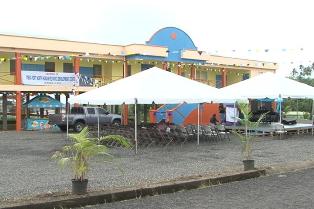 After years of toil by community leaders for its establishment, the centre was formally opened on Sunday March 18th, 2012.
Speaking at the opening ceremony, Parliamentary Representative for the area, Honourable Moses Jn. Baptiste explained that the project was financed by the European Union under the Special Framework of Assistance (SFA) 2002 which assisted communities displaced by the fallout from the banana sector.
"This building is as a result of the hard work of banana farmers, it is important to understand that because we need our banana farmers to appreciate that it is through their hard work this country got so many roads and infrastructure development for tourism and in other sectors, when they pass through this community they will known that this Human Resource Development Centre was through the hard work of banana farmers and that is very important".
The Vieux Forth North Human Resource Development Centre is equipped with computers and other amenities like bathrooms and access for the disabled.
Minister for Social Transformation, Local Government and Community Empowerment Honourable Harold Dalson called on residents to maximise their use of the centre by engaging in activities which promote Human Resource Development.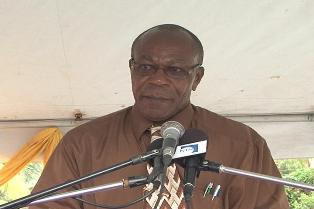 "This resource centre is for Human Resource Development in every sense, it is there to assist the displaced farmers and their children who were affected by the fallout in the banana industry, as the name implies it is for Human Resource Development therefore it is for the management committee to engage in the organisation of different types of activities that will keep this community alive".
The Vieux Forth North Human Resource Development Centre was funded at a cost of $440,840.98 Euros.
In the absence of a full fledge Local Government Authority the centre will be managed by a special committee consisting representatives from all community stakeholder organisations.