Contact: Rose Marie Harris
Thursday, March 15, 2012 – New initiatives and an innovative way of doing business for the Banking sector was the discussion point as Prime Minister and Minister for Finance Honourable Dr. Kenny Anthony met with Saint Lucia Bankers Association on Thursday morning.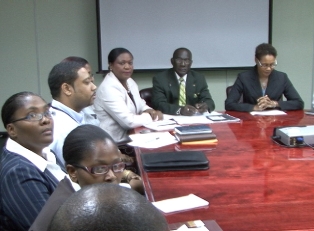 Over the past three weeks, Prime Minister has held a series of consultations with policy makers and stakeholders in both the public and private sectors in preparation for the 2012/2013 Budget.
"There is a very specific initiative that I wish to discuss with you and later on in our meeting I will share that initiative with you but probably we can start off with talking a little bit about the financial environment and I want to share with you the way forward and then I will share with you my own initiatives."
President of the Bankers Association, Joanna Charles noted that there are specific issues that the Association would like to discuss as banking is the one of the significant pillars for any economy. "The Banking economy as you know both in Saint Lucia and the OECS and world wide is not performing very well and there are issues which are specific to the banking community and as you know banking is a very big contributor to economic development. We have a few issues and we will discuss them as we go along and we are hoping that at the end of our meeting and discussion we can decide and have a clearer idea how we proceed in the future."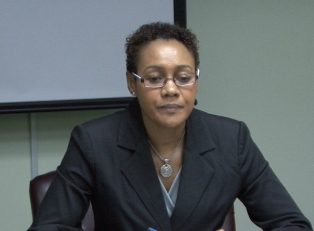 Later in the day it was the turn of the Saint Lucia Bar Association.