Contact: Shannon Lebourne
Friday, March 16, 2012 – The Government of Saint Lucia is moving to increase the country`s advantage from programmes offered by the Food and Agriculture Organisation (FAO).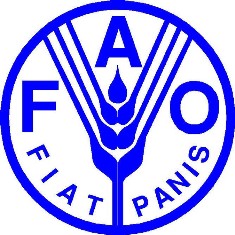 FAO Sub-regional Coordinator for the Caribbean and Representative for Saint Lucia Florita Kentish, says over the years the island has not maximised possible gains from FAO funded programmes.
The FAO official was in Saint Lucia where she paid a courtesy call on the island's Minister for External Affairs Honourable Alva Baptiste on Thursday March 15th,2012. "I have been reminded of the relationship between the FAO and Saint Lucia and of course the way the new government is charting for the people and I will indeed speak with my multi disciplinary team who are the technical officers within the FAO Sub-regional Coordinator Office as well as other FAO representatives in the other six country offices around the region to discuss this whole approach so that the regional machinery is strengthened to perhaps ensure in a short time the development goals of governments like Saint Lucia and others in the region".
During her meeting with the External Affairs Minister, a number of issues relating to food security and proper nutrition some of the mandates governing the operations of the FAO were discussed including the Jagdeao initiatives of former Guyana President Barrette Jagdeao.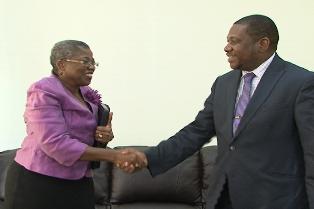 Minister Baptiste says he is optimistic that Saint Lucia will benefit more from closer collaboration with the FAO following successful talks with the Sub-regional Coordinator. "We have discussed many issues and am sure that you will begin the conversation upon your return with your colleagues so at least we can see a better and brighter day for the Caribbean in terms of food security. I know it is within our sphere of competence to respond to challenges, I know the intelligence that is inherent in us as Caribbean people can be utilised to bring about a better region for all of us to enjoy".
During her country visit the FAO Sub-regional Coordinator for the Caribbean and FAO Representative for Saint Lucia also held discussions with the Minister for Agriculture, Fisheries and Food Security Honourable Moses Jn Baptiste. Before departing the island on Friday the FAO representative also met with the Minister for Commerce, Business Development, Investment and Consumer Affairs Honourable Emma Hippolyte where the Minister reiterated the need for creating greater linkages and the strengthening of existing collaboration between the Ministry of Commerce, Business Development, Investment and Consumer Affairs and the Ministry of Agriculture, Food Production, Fisheries and Rural Development.