Contact: Claudia Monlouis
Thursday, January 19, 2012 – The Saint Lucia Blind Welfare Association SLBWA, will host a special recognition ceremony on Friday, January 20th , to honour the priceless contribution of the Kids Insight team which has provided Saint Lucians with annual eye care interventions for the last decade. The distinguishing feature of the programme is that it caters for those who would otherwise not be able to afford such services.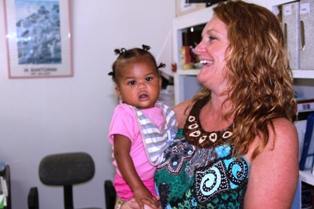 Director of the Children's Rehabilitation Project in West Virginia University Eye Institute and US Coordinator of the Kids Insight Programme Rebecca Coakley who is also the Coordinator of the Saint Lucia/ West Virginia programme Rebecca Coakley explains that the longstanding ophthalmologists who make up the team have seen the number of youthful eye patients grow from a handful to about one hundred patients, ten years later.
"In the beginning we started with a small group of kids looking to do about six surgeries and now we do about 100 eyes every year that we come. It's a year long effort, It requires donations of equipment and medication, for glasses, optical devices, things of that nature. The great thing about our programme is we don't only do medical intervention, we also do vision rehabilitation so the kids who cannot be connected through medication or surgery if they are blind or visually impaired we start rehabilitation so we look at Braille, we look at Optical devices, magnifiers and technology so that the children can function in the classroom and see like their sighted peers."
Most of the doctors hailing from West Virginia in the United States sacrifice their annual vacation time to take the trip to Saint Lucia to deal with a long waiting list of patients on the programme dedicated especially to children. Ms. Coakley also spoke to the inspiration which has kept the team's dedication constant throughout the years.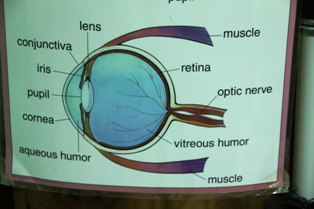 "Our team is a well oiled team; we work together very well and the first year we came here we thought we would be giving so much to Saint Lucians and what we realize is that we got so much in return so I guess what keeps us coming back is that we almost feel like part of your family, " Coakley.