Contact: Adhara King
24 January 2012 – The 19th edition of Nobel Laureate Week activities was ushered in this past weekend with an opening ceremony that encompassed diverse aspects of Saint Lucia's cultural excellence.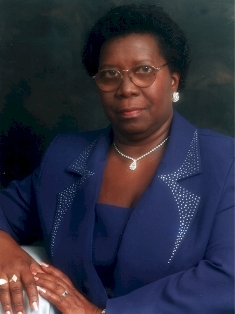 Chair of the Nobel Laureate Week Committee, Her Excellency Dame Pearlette Louisy echoed the sentiment that the week is comprised of celebrations of excellence.
This years's theme: "Celebrating Excellence: Appreciating our past, Charting Our Future," Dame Pearlette says, is an elucidation of what we have been able to achieve and the limitless possibilities we can aspire to.
Her Excellency noted, "we are standing here on the shoulders of our trailblazers, in this case our nobel laureates, looking back at the road they have trodden, but also looking forward to the road ahead- the road that we must travel. We are all familiar with the maxim that one cannot know where one is going, if one is unsure of where one came from. This year's theme speaks beautifully to that maxim."
The opening ceremony was divided into five segments: music, visual arts, drama, dance, and a grande finale of song and dance with drumming.
Notably, within the drama segment, an excerpt from the Honourable Derek Walcott's play "Malcochon" was impeccably executed by members of the "Youth Studying Performance and Culture" group.