Contact: Claudia Monlouis
Monday 9 January 2012 – The newly elected Government of Saint Lucia has set itself a list of targets for the rather short parliamentary session, ahead of the presentation of the 2012/2013 Estimates of Expenditure in April of this year. The Parliamentary Session is being described as short because of the date of the last general election.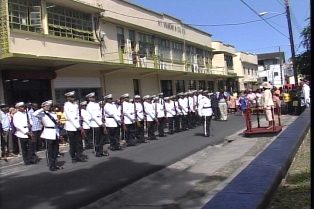 Governor General Her Excellency Dame Pearlette Louisy in delivering the Throne Speech on the opening of the New Session of the Tenth Parliament on Thursday January 5th, noted that though modest in numbers, the goals set will be challenging in its execution.
The goals outlined by Dame Pearlette include reforms to the budgetary procedure. "My Government plans to make a start towards modernizing the work of our Parliament by reforming the annual presentation of the Budget. Commencing this Budgetary Cycle, the Estimates of Revenue and Expenditure will be laid in Parliament for scrutiny and debate ahead of the presentation of the budgetary policies to underpin the estimates. This will allow parliamentarians to review in detail the allocation of expenditure, both recurrent and capital and to assess the impact of the budget on the economy, various sectors and indeed, their respective constituencies."
The nation was also informed that government will introduce legislation to establish Constituency Councils throughout the island as a first step to replacing the current system of Local Government.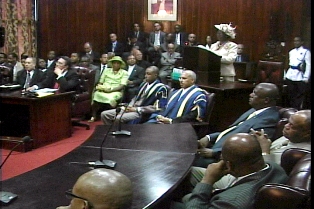 "The status of the Castries City Council will be retained, as it embraces several constituencies in the Castries Basin, however, as in Castries prior to December 2006, the positions of chairpersons of the towns of Gros Islet, Vieux Fort and Soufriere will be elevated and the holders conferred with the status of 'Mayor,' inclusive of title."
The initiatives Dame Pearlette says will be pursued in parallel with other major priorities.