Contact: Office of the Prime Minister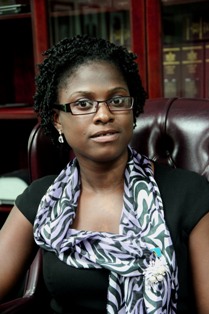 Jadia Jn. Pierre-Emmanuel is the new Press Secretary to the Prime Minister. Jn. Pierre-Emmanuel is a recent graduate of the University of the West Indies, with a history of involvement on the community, district and national levels. The twenty five (25) year old, who hails from the community of Grace, Vieux-Fort, is a former executive member of the National Youth Council and participated in the Youth Parliament exercise in 2006 and 2007.

In keeping with the pledge to keep the public informed and connected, Government intends to be proactive in its public relations approach by providing information on a timely and need to know basis, as opposed to adopting the customary style of defense and response.

Having served as the spokesperson for the Saint Lucia Labour Party as well as the host for the popular talk show- In the Red Zone TV Edition- prior to the last General Elections, Jn. Pierre is no stranger to the media and public circles.
Ms Jn Pierre assumes duties with immediate effect.
Office of the Prime Minister
19th January 2012