Contact: Rose Marie Harris
Friday, January 06, 2012 – Issues confronting the many social partners and their various organisations and members were discussed Friday (January 6th 2012), as Prime Minister Honourable Dr. Kenny Anthony delivered on one of his promises made on assuming office in November last year.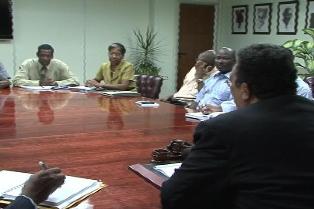 Prime Minister Anthony emphasised the urgent need to pave a new direction for the social advancement of Saint Lucia. "I hope after all these discussions then we can establish a framework to consolidate so that we can begin to look to the future. I have especially asked the new Minister for Labour to join us this afternoon so that he too can get a good sense with the issues that concern you."
Dr. Anthony has already met with the Saint Lucia Hotel and Tourism Association and next week will meet with the National Council on Public Transport.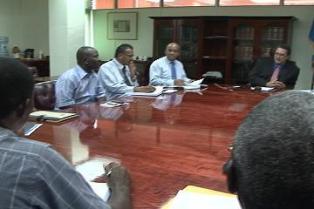 Organisations represented at Friday's dialogue were The Saint Lucia Teacher's Union, the Saint Lucia Nurses Association, the National Trade Workers Union and the Civil Service Association.